Zwift is an online multiplayer game that transmits data from your smart trainer, power meter or sensor, simulating a real bike ride. Although the game is virtual, you will spend quite real energy. Winter training on the rollers or smart trainer will no longer be so boring.
Zwift has eight different worlds (more on these later), and within each you can navigate the roads as you go.
You can ride with thousands of other riders inside Zwift. You can join group rides and races – and even get a draft from other riders – or just join the world and jump on with other riders when you want to. You can also do structured power-based workouts.
To use Zwift you need:
Non smart trainer or rollers of any type and a power meter, or speed and cadence sensors connected via ANT + or Bluetoot. The best option would be a smart trainer. Such trainer has a built-in power meter, speed and cadence sensor and adjusts the resistance level itself depending on the track in Zwift (ERG mode).
A bicycle. Any type of bicycle compatible with your smart trainer will be ok. On the rollers, it is better to use a special tire that will not wear out too quickly.
Windows or Mac computer. Or a suitable iOS device.
Receiver for ANT + or Bluetooth signal. Many modern laptops have built-in Bluetooth connectivity. Check before buying a receiver. By the way, Bluetooth receivers are cheaper than ANT + and work smoothly. You can also use Bluetooth on your mobile phone to connect. To do this, you need to download the application from Zwift.
Fan, towels, water. You will sweat a lot more during your workout than from street trips.
Downloaded game + monthly subscription. The subscription costs $ 10. But you can try it for free, there are 7 days for this.
Top 5: Best Smartwatch for amateur cyclists
How does Zwift work?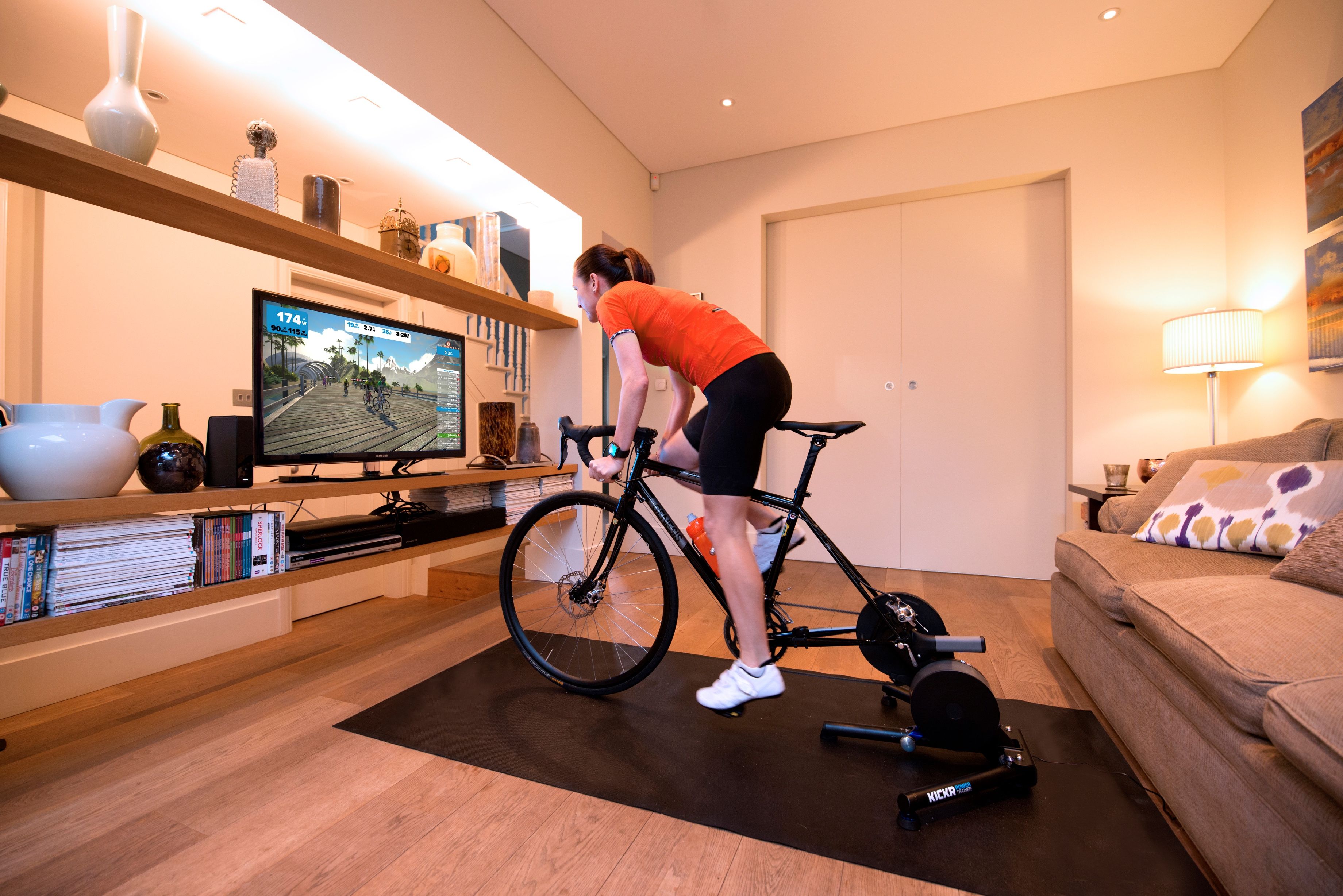 When you pedal on the bicycle, the sensors send data to the computer via ANT + / BLE. Zwift processes this data and allows you to ride and compete with other users around the world.
It takes into account your weight, your power or calculated power, the road gradient and the draft, or lack thereof, from other riders.
Zwift also says that the game can be better than outdoor riding, where "weather, traffic, time constraints and distance from other cyclists can take the fun out of it." We're not sure about that, but if it's wet or cold outside, then an online world may well be preferable.
Review Groupset Campagnolo Super Record EPS 12
What equipment do you need?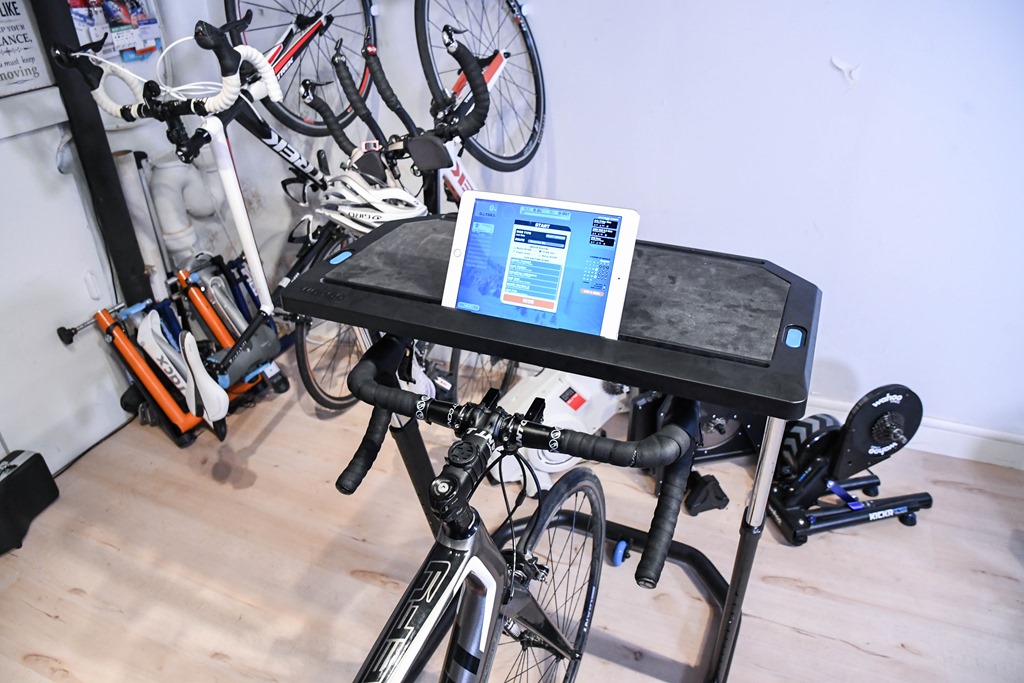 The basic list of equipment you need is:
A bike (or smart bike)
A trainer or a set of rollers
An ANT+ or Bluetooth measurement tool: a power meter, smart trainer or speed/cadence sensor
A computer, smartphone or tablet with Bluetooth or ANT+ (or an ANT+ USB dongle)
As the main source of input data for the virtual world, the ANT+ or Bluetooth measurement tool you use is really the key piece of equipment (after your bike, obviously).
If you're really committed to your indoor training (and have the required cash lying around), then you can get a dedicated indoor bike.
Jose Maria Jimenez "El Chava" a cycling star from Spain
Minimum computer requirements
OS : Windows 7 x64 bit, OSX 10.8
Processor : Intel Core 2 Duo
Memory : 4GB
Video card : 1GB GPU, or Intel HD 4000 / AMD R5
Hard Drive : 4GB Free Space
How do I set up Zwift?
Once you've got all the equipment, it's time to get riding. The first step is to download the Zwift application onto your device.
You are then prompted to set up an account, and give details such as your gender, height, and weight, which will be used to create your avatar and to give an accurate measurement of your speed in the game.
You can sign up for a subscription (£12.99 / $14.99 per month) straight away or start a free seven-day trial.
If you're using a computer or Apple TV to use Zwift, we also recommend downloading the Zwift Companion app from the App Store or Google Play. This app puts a number of convenient features at your fingertips, such as changing the direction of your avatar and messaging other Zwifters.
The Companion app is also a great way of exploring and signing up for the many events that Zwift offers – such as group rides, group workouts and races.
By: Berthy Perez